Władysław Stanisław Reymont (7.05.1867 – 5.12.1925)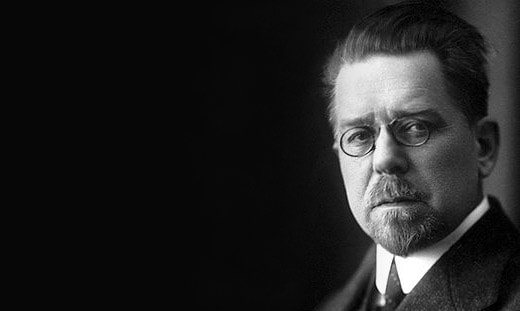 Władysław Stanisław Reymont, later author of "The Peasants", a novel for which in 1925 he received the Nobel Prize for Literature, was born in Kobiele Wielkie near Radomsko (Poland) as the sixth of nine children in the family of Antonina Kupczyński and Józef Rejment.
Stanisław was passionate about painting from an early age. The local parish priest taught him Latin and prepared for entrance examinations to the gymnasium in Łódź. Although W. S. Reymont did not pass the exams, this time was for him a time of discovering love for literature. Stanisław graduated the Sunday Warsaw School of Crafts. However, he worked very briefly in this profession.
S. Reymont travelled a lot around Poland and beyond. He was an actor in travelling theatre groups and amateur theatre in Skierniewice. In the years 1888-93 W. S. Reymont worked on the Warsaw-Vienna Railway. In 1990, he had a serious rail accident, returned to Warsaw and devoted to literary work.
He collaborated in Warsaw, among others with the bi-weekly "Myśl", "Głos", and later with "Wędrowiec", "Niwa" and "Gazeta Polska". He already started using the name Reymont, resigning from the Polonised version of "Rejmont". W. S. Reymont travelled a lot. In Paris, he met representatives of the Young Poland literature: Zenon Przesmycki, Stanisław Przybyszewski and Lucjan Rydel. He belonged to the Polish Literary and Artistic Circle, National Democracy. He also visited London and Switzerland. Travel time was extremely literally prolific for him, but it was interrupted by a railway disaster in which W. S. Reymont suffered serious injuries and from which he came out with persistent post-traumatic neurosis.
On July 15, 1902, he married Aurelia Szabłowska. From 1902, the Nobel Prize-winner published in sections of "Tygodnik Ilustrowany" previously destroyed and later re-written novel "The Peasants" (the first version of the writer he destroyed himself because according to him he did not fully reproduce what he wanted to convey). "The Peasants" for W. S. Reymont are undoubtedly opus vitae.
He was friends with, among others Kornel Makuszyński, Stefan Żeromiski and Eliza Orzeszkowa, who regarded him as the heir of Stanisław Wyspiański. After the success of "The Peasants", W. S. Reymont began to visit abroad again (Italy, France).
After the war, as a delegate of the Ministry of Foreign Affairs, he went to Bern, Paris and the United States, where he met with Polonia. After returning from America, W. S. Reymont bought a small land estate – Kołaczkowo. His health began to deteriorate. On November 13, 1924, W. S. Reymont received the Nobel Prize for Literature. However, due to his health condition, he could not personally pick up the award.
S. Reymont died on December 5, 1925, at 2:40 in his apartment at Górnośląska Street16 in Warsaw. His funeral was of a state character and took place a few days later, on December 9. Holy Mass funeral was in the Cathedral of St. John. Participation in it took, among others Leopold Staff, Jarosław Iwaszkiewicz and Wincenty Witos. W. S. Reymont was buried in Aleja Zasłużonych in the Powązki Cemetery, and the urn with his heart was laid in the church of Saint Cross in Warsaw. The Sejm of the Republic of Poland announced 2000 as the Year of W. S. Reymont. The Nobel Prize winner was also granted numerous Polish and foreign state decorations (for example he was awarded the French Legion of Honor, the Order of Polonia Restituta Commander's Cross, the Great Ribbon of the Order of Polonia Restituta and the Officer's Cross of that Order).

Reymont's works (English-language translations only):
Reymont W. S., The Peasants. Atumn. Winter. Spring. Summer. A tale of our own time, tr. Jarrold, Londyn 1938.
Reymont W. S., The promised land, tr. Dziewicki M., Alfred A. Knopf, New York 1927.